Scott Souder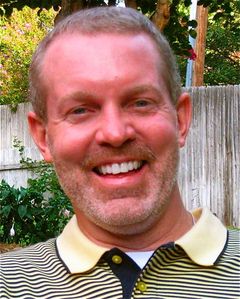 In the world of High Tech since 1983, Scott Souder began his career at Lotus in 1989 as part of the original team focused on developing and selling the Lotus Notes product. Throughout his tenure, Scott has held numerous leadership positions in the Development/Engineering, Field Sales, Services, Marketing, and Worldwide Support organizations in the Lotus Software division of IBM's Software Group. Some of Scott's responsibilities have included product development, management of key relationships between many of IBM's largest customers and various engineering teams, plus the establishment of the Global Customer Partnership Council (GCPC), the Enterprise Customer Support Council (ECSC), Engineering Outreach, and the Design Partner program within Lotus.
Following a two year rotational assignment to the Office of the IBM CIO where he performed in a liaison capacity between Lotus product development teams and the IT organization within IBM itself, Scott is now working as a senior member of the Product Management team within Lotus and is responsible for IBM's SaaS offering, LotusLive Notes. With additional product responsibilities across IBM's Messaging and Collaboration portfolio, Scott is also utilizing his diverse background to focus on areas where customers are seeking to leverage their collaboration platform alongside the investments made in enterprise software suites.
Working primarily out of Boston and New York, Scott currently resides in the Dallas area with his wife and two children, where he leads an active lifestyle enjoying running, the outdoors, flying small airplanes, and local church work.
Segui le mie sessioni: